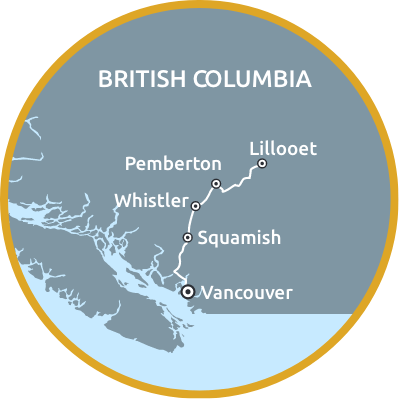 With respect to our Bralorne Project, Talisker identifies the Squamish Lillooet Regional District (SLRD) as our local area. We consider the area of our greenfields exploration in southeastern BC to be our regional area. We track and report our impact on local communities, the region of our greenfields exploration and the province of BC as a whole.
Talisker Resources Ltd. (Talisker) recognizes the rights and title of Indigenous Peoples. Talisker respects and acknowledges the importance of reconciliation, the United Nation Declaration on the Rights of Indigenous People and the commitments that the Government has made to protect these rights.
Talisker recognizes the diversity of Indigenous Peoples and their communities and view them as valued partners who have the right to be consulted and informed at all stages of the exploration process. Talisker is committed to actively engaging with Indigenous Peoples and their communities through all stages of the exploration process and will strive to develop mutually beneficial sustainable relationships. These relationships will be built on trust, transparency and ongoing open and honest communication.
"We are pleased with Talisker's meaningful engagement and commitment to building a trusting and long-lasting relationship."
Chief Ina Williams of Xwisten
Engagement
Talisker understands that engagement is not a "one size fits all" approach. Each community is unique unto itself. Each Nation should be distinguished separately with unique culture, language and politics.
The foundation of meaningful engagement with a community is trust. Talisker understands that trust is not readily given based on the history of Indigenous relations in Canada.
Talisker engages with communities with no pre-determined notion of how the relationship will develop or how Talisker's Project or team will be viewed. Each engagement plan is written early in the development of the Project and is updated at least once a year.
Talisker is committed to earning the trust of the communities our projects interact with through transparency, consistency and time.
Community
Talisker is dedicated to the evolution of a long-term sustainable relationship with each community we engage with. We intend to nurture long term relationships during all stages of the project. Talisker will succeed in this intent by respecting the social and cultural as well as formal and informal norms within each community.
Commitment
Talisker believes in early and substantial engagement. Talisker has hired qualified engagement specialists providing them with the appropriate resources to respectfully engage and commit to Indigenous communities. Talisker commitments are achieved by consistently providing true and clear information and by respecting commitments made to the community.
Credibility
Talisker believes best practice to establish credibility is through written agreements with community stakeholders in which the rules, roles and responsibilities of Talisker and the community are negotiated, defined and consolidated. Such a framework also helps define expectations.